PRODUCT DESCRIPTION
Floraspring is a weight loss supplement that assists in the weight loss process by increasing one's metabolism. The Floraspring pill is to be taken once a day, and it helps in boosting your metabolism as well as reducing craving.
Benefits of a healthy metabolism:
Burn calories much more efficiently
Better Mood
Better Blood circulation
Healthier skin
More energy
Ingredients:
Burn that extra fat off, by increasing your metabolism as well as be more productive in your daily activities. The more positive and more energetic you are - the easier it is to conquer your day. Carpe Diem!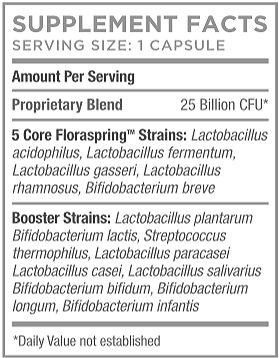 GUARANTEE: All products come with a 90 day guarantee. You'll be able to get your money back any time within the next 90 days by calling or emailing our support staff. This is a full refund and includes both shipping, tax and the entire cost of the product. Reach out to us any time.
SHIPPING: All products ship within 24 hours or at 9am Eastern on Monday if ordered during the weekend. Shipments to US and Canada take 2-3 days and international shipments take 14 days. You will be provided a tracking number by email shortly after you order.
SUBSCRIPTION BILLING: If you choose any of the auto-ship options above, a new supply of this product will be mailed to your door every 30 days. If you'd like to cancel, you can do so at any time. Just email or call customer service with the contact instructions provided below.
CUSTOMER SERVICE: You can reach out to customer service 24/7 either by phone or by email. Just write to help@revivalpointllc.com or call us at 800-253-8173 to talk to someone.